Local Planning Authorities
Proposed Development
Various works including use of part of third floor flat roof as terrace area, extensions and alterations including new ground floor glazed entrance with canopy, and vinyl advertisements to ground floor.
Application Type
DEVELOPMENT ADDRESSES
60 Charlotte Street, London, W1T 2NU
DEVELOPMENT PROJECT SUMMARY
SM Planning were instructed to lead on the submission of full planning and advertisement consent applications relating to the overall refurbishment and renovation of the building including a new glazed entrance and third floor roof terrace. Our London Planning Consultants were able to receive full planning permission and advertisement consent for the client despite the site's sensitive heritage context within the conservation area and the close proximity to neighbouring residential properties.
View other works in which we have secured advertisement consent here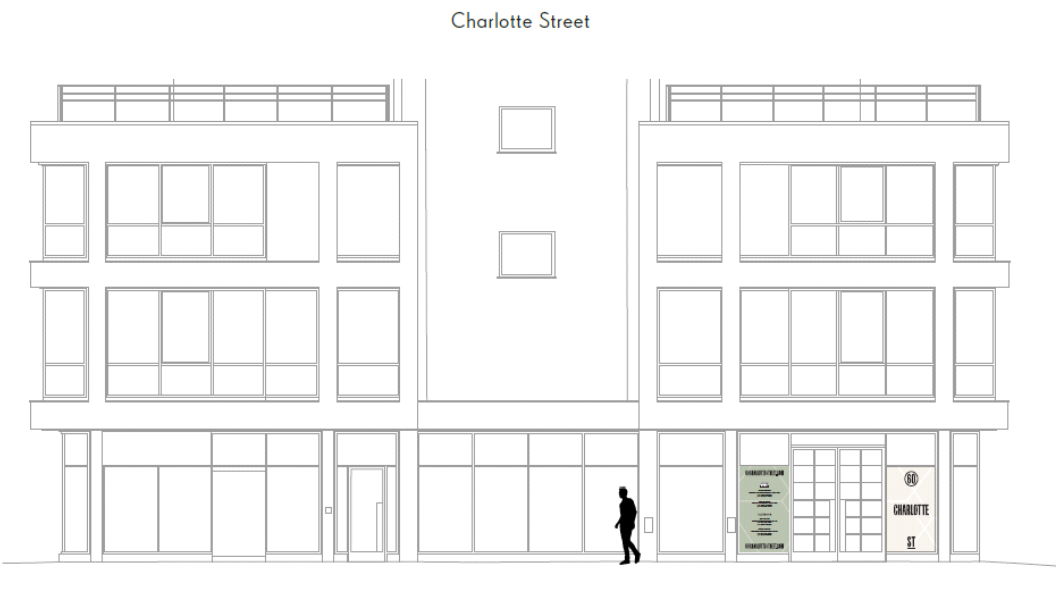 Client
Architects
Barr Gazetas (www.barrgazetas.com)